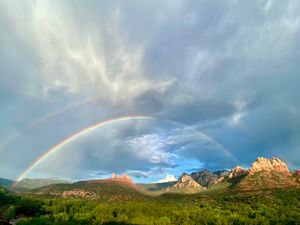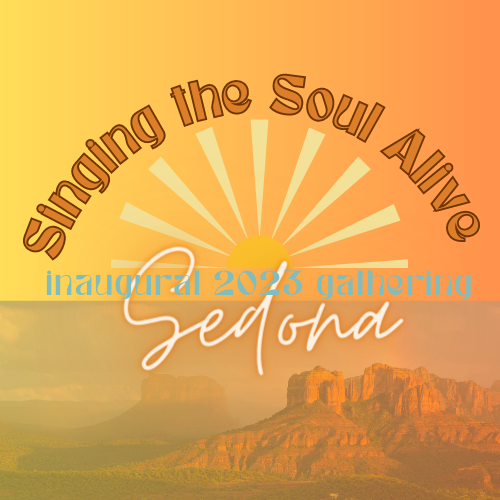 Sedona, AZ
sept 22 - 24, 2023
In the tradition of Singing Alive...
"The sensation of walking through the camp spaces of a Singing Alive event is the closest to heaven I have ever been. I hear voices harmonizing in the distance as I walk by little communities of people gathered on colorful blankets creating spontaneous music together. Smells of campfire, dinner, and forest meld together as village members happily cook and serve others meals. I have spent the day learning and experiencing heart songs, community, and play. I am full." 
— Memories of Singing Alive PNW 2023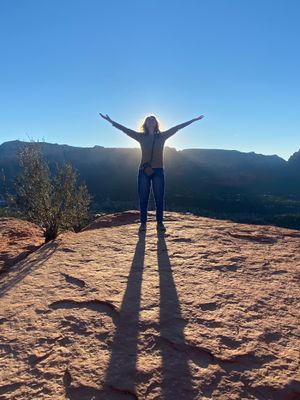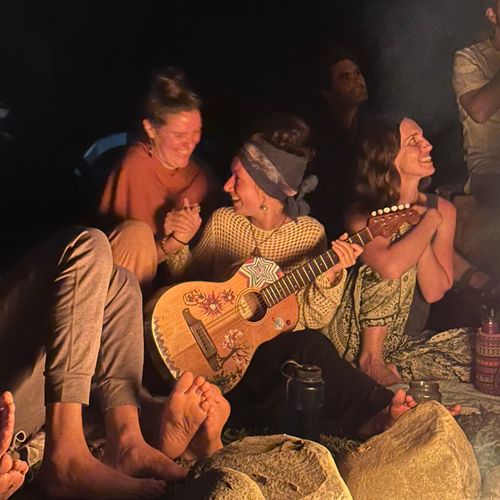 creating a weekend song village Along oak creek and surrounded by the energy of sacred red rocks...
be a part of the first gathering: Intentional weekend singing Uplifting and Heartfelt Song in a Sacred Community Container
If this sounds right up your woodland pathway, then join us...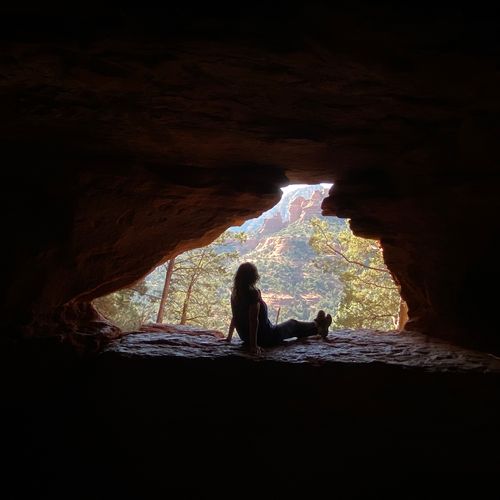 community agreements
Preserving the integrity of the Singing Alive Movement is important for our event. Before Purchasing a ticket below, please read and agree to the community agreements in the link. Purchasing a ticket confirms that you have read and agreed to the terms outlined above, which preserve the community (and campground) integrity.
CAMPING & REGISTRATION FAQS
(please  also see event agreements)
This weekend of marinating in community singing with guest song circle leaders begins Friday 4 pm and officially concludes Saturday evening with option to stay for the song sharing fire circle and the option for another night tent camping (Saturday) as enjoying community donated and prepared food Friday through Saturday evening. Though we have Guide Volunteers, all participants pitch in a small contribution to create and run this event. After Saturday night, food is on your own and official event activities are complete. Check out is no later than 11 am Sunday.  
 Parking on site is extremely limited so there is offsite parking adjacent to the campground. Each car drop off their things upon arrival, then park. Map & details on this will be sent in email.
 
Singing the Soul alive - Sedona
.............................................................. see TICKET options below:
Join us for the first annual Arizona gathering as we create a song sharing community.  Annually in early Fall.   Though we offer a sliding scale for financial help, regular tickets are $130 and keep the event sustainable.  Tickets include song circles and food all day Saturday, Friday dinner and Friday / Saturday tent camping plus evening community music / song circles.  There are no discounts for partial attendance.
Please bring your own dishes, utensils, mug, tent/bedding, water bottle, towel and suit if you wish for the creek. We are so looking forward to this time together to sing into this beautiful  land and create  unity.